We carry wood chips to serve a wide variety of yard needs. Red Cedar Rock Landscape Supply takes pride in being a source of wood chips for playgrounds and yards in Southern Utah.
Different kinds of wood chips don't just look different. They provide different nutritional properties to your garden as well. Some forms of wood chips last longer than others. However, once wood chips decay, they can contribute nutrients back to the soil. Here are some of the wood chips that we carry at Red Cedar Rock Landscape Supply:
Cedar wood chips: These wood chips provide a red and brown color to parts of your yard along with a refreshing smell. Red cedar wood chips also turn away pests, including termites, that could damage your plants.
Chocolate wood chips: You're not looking for a reddish color? Perhaps a chocolate brown color would be better for you. Along with its dark brown color, chocolate wood chips hold moisture very well.
Playground wood chips: These wood chips are just like the ones you see at playgrounds. These wood chips are versatile and can be used for a variety of purposes.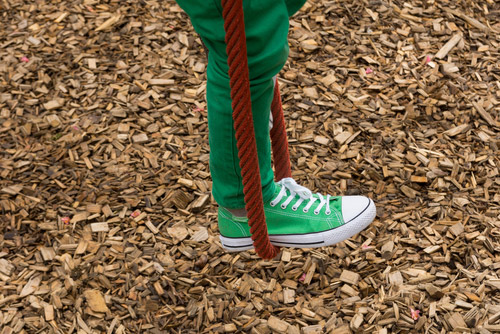 Red Cedar Rock Landscape Supply is your best choice for cedar wood chips in Cedar City, Iron County, Hamiltons Fort, and Enoch, UT. Our wide selection of wood chips will go great with our decorative rocks and boulders.
Red Cedar Rock Landscape Supply serves a variety of areas near Cedar City. If you're looking to add wood chips, landscape rocks, or mulch to your yard, contact us at 435-586-0490.